The coronavirus pandemic has accelerated the move from traditional, office-based work to a more flexible work-from-home model. Giants in the technology space such as Google and Twitter have announced long-term plans to allow workers to continue to work from home. As proximity to physical office spaces and commute times become less important, it is increasingly difficult to justify the exorbitant residential real-estate prices that are characteristic of living in the Golden State, particularly the San Francisco Bay Area. Consider this: the median home price in the San Francisco housing market is almost 1.45 million dollars. If you're looking to rent, not buy, then expect to shell out anywhere from $4,500 a month (for a two bedroom apartment), up to approximately $6,000 a month (for a four bedroom apartment), according to Zillow's rent index.
In light of these facts, there is speculation that there may be an exodus of professionals working in the technology industry to less expensive locales. Early data suggest that this might, in fact, be the case. Consider the following graphic: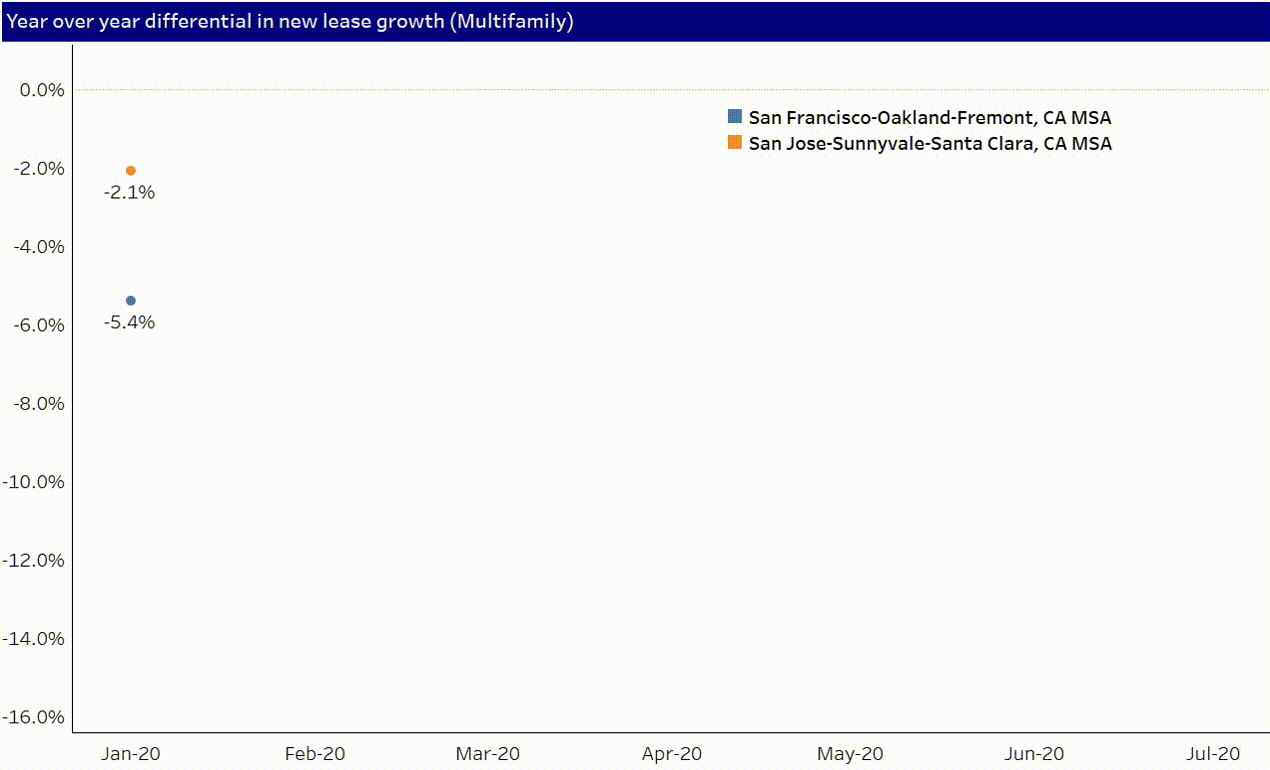 Apartment rents in San Jose and San Francisco (the two cities that encompass Silicon Valley) experienced a considerable decrease in year-on-year rental prices.
As tech workers pack up their bags to move elsewhere, the question is: where to? This article suggests potential locations for these highly educated and skilled individuals to migrate to. The cities listed in this article are all potential technology hubs in their own right, owing to the high percentage of STEM professionals and degree holders, as determined by the Bloomberg Brain Concentration Index. The Brain Concentration Index is used as a proxy for the rather nebulous concept of a 'tech culture'; innovation begets innovation, and the value of being surrounded by like-minded individuals cannot be overstated.
Boulder, CO

Colorado is famous for its resplendent natural beauty, with one town being dubbed the 'Switzerland of America'. The city of Boulder can hold its own in terms of eye-catching landscapes, with the beloved Flatirons regarded as its most recognizable landmark. Boulder has been named the happiest city in America by National Geographic; chalk it up to the crisp mountain air and the high degree of bikeability, which contribute to low rates of obesity and high rates of exercise in the city. The city is culturally rich, with something for everyone. Outdoorsy types will enjoy the numerous hiking, climbing, and biking trails, which will satisfy an appetite for adventure. Foodies can experience mouth-watering cuisines at any of the city's 350+ restaurants, with everything from continental food to curry (and tea) on offer. Those with an affinity for art and culture will not be disappointed by the city's selection of festivals and events; theater buffs will love the annual Colorado Shakespeare Festival, while music enthusiasts will enjoy the yearly six-week-long Colorado Music Festival.
Annually, temperatures reach a high of 87°F, and a low of 22°F. Winters in Boulder are not as mild as in the Bay Area, but that's not necessarily a bad thing; the nearest ski resort is only 21 miles away.
The Bloomberg Brain Concentration Index named Boulder its number one city, with 8.1% of its population working in STEM-related occupations; the city has also been named the world's fastest rising tech hub. The city hosts some of the biggest names in the technology space, including the likes of Microsoft, Google, IBM, and Nvidia. Boulder is about thirty miles from the larger city of Denver, with many people commuting between the two for work.
According to Zillow's home value index, the median home value for the city of Boulder, Colorado is $800,706; approximately 44.7 percent cheaper than San Francisco. If you're looking for apartments, a two bedroom flat will cost you about $2,065 per month — 54 percent cheaper than a similar apartment in San Francisco.
Schools in Boulder spend $10,909 per student, which is less than the national average of $12,383. There are, on average, 18 pupils per teacher for schools in Boulder.
Seattle, WA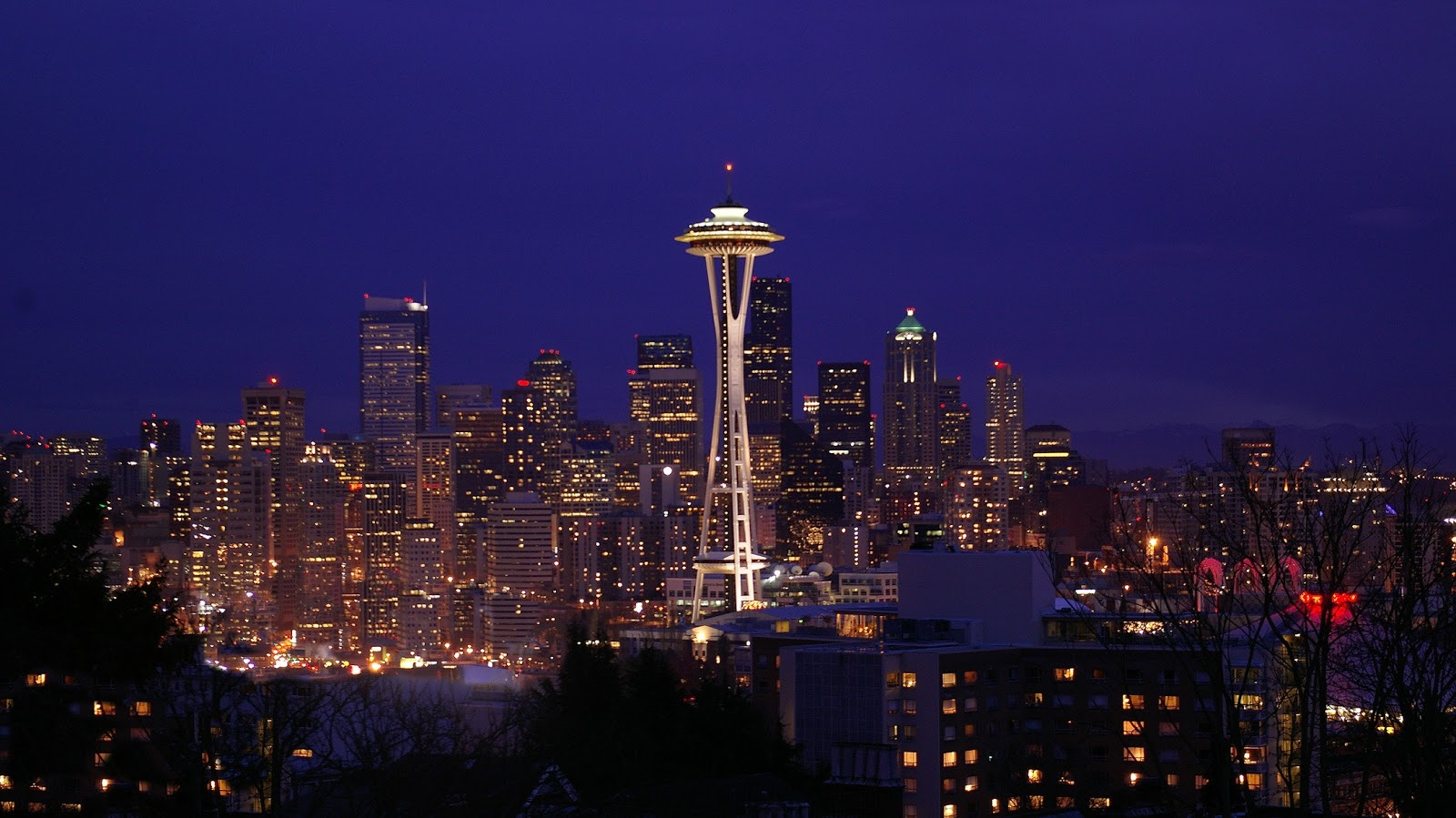 Home to technology behemoths such as Amazon and Microsoft, Seattle is an obvious choice for those looking to move away from San Francisco without losing out on a culture of technology and innovation; approximately 6.20 percent of Seattle's population works in STEM-related fields.
There is a lot to do in a happening city like Seattle. Foodies can satisfy their taste buds at any of more than three thousand restaurants, or at the Seattle Restaurant Week. Those looking for some intellectual stimulation may find the Seattle Public Library or the numerous museums (including the Museum of Pop Culture) worth a visit. The city boasts a number of noteworthy events and festivals, including the nation's largest and most highly attended film festival, the Borealis festival of light, and Refract, an exhibition of glass art.
As far as climate goes, the annual temperatures in Seattle typically vary from a low of 37°F to a high of 79°F. Seattle has a reputation for being a particularly rainy city, which is partly true. It receives about 38 inches of precipitation per year, with 156 days of the year, on average, being classified as 'wet'. The frequency of rain may be something to consider for people who prefer drier climes such as SF, which receives an average of approximately 20.7 inches of precipitation per year, with 68 days being classified as 'wet'.
Moving to Seattle has the benefit of offering a potentially lower tax-burden; the state of Washington boasts no state-mandated income taxes, thus increasing the amount of income that you take home. The median home price in Seattle is $767,906. In addition, renting a two bedroom apartment runs you, on average, $2,416 per month; this figure is 46.5% less than what you would expect to pay in San Francisco.
If quality of education is a consideration, as is the case for professionals with families, consider this: spending per pupil is lower in Seattle than it is in San Francisco by about 4% at $12,436 per student, for every teacher in San Francisco, there are 21 students to Seattle's 18, which means less crowded classrooms for schools in Seattle. If you want to go the private-school route, the nation's 14th best private school and the best in Washington state, Lakeside School, is located in the city.
Boston, MA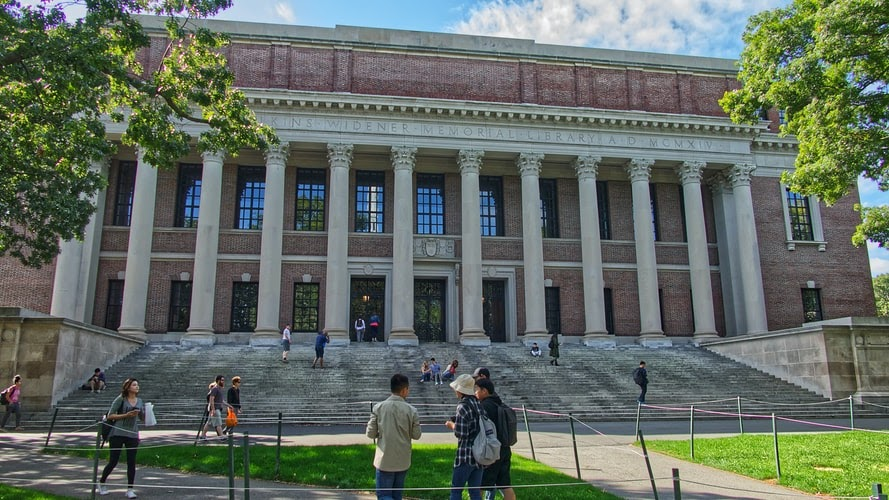 With Harvard and the Massachusetts Institute of Technology (MIT) close-by in neighboring Cambridge, which forms part of the same Metropolitan Statistical Area (MSA), it's no surprise that Boston is known as one of the most innovative cities in the world, ranked 8th globally by the World Economic Forum. Renowned technology companies such as Boston Dynamics and HubSpot are based out of the area, and 5.5 percent of the population works in STEM occupations.
The city of Boston has a rich sports history; it is home to major league teams such as the Boston Celtics (basketball), the Boston Red Sox (baseball), the Bruins (ice hockey), and the New England Patriots (American football). There's plenty of events throughout the year to keep busy in Boston. There's the Boston Marathon, which is the world's oldest annual marathon and draws huge crowds of spectators. For music lovers, there's the annual Boston Calling Music Festival, which boasts a star-studded lineup year after year. If you're looking for activities that will be fun for the entire family, then consider visiting the Museum of Science, which boasts more than 700 exhibits. If you're hungry and are looking for a bite to eat, you have almost two and a half thousand choices in terms of restaurants.
The weather in Boston can be a bit uncomfortable for those accustomed to San Francisco's year-round mild climate, with temperatures ranging between 23°F to 82°F. Boston receives approximately 43.8 inches of precipitation per year, with 126 days a year being classified as 'wet'. This puts it more or less on par with Seattle, in terms of precipitation; the frequency may be lower, but total precipitation is higher.
The median home value in Boston is $644,743, approximately 55% cheaper than the median home value in San Francisco. At $2,659 per month, a two bedroom apartment will cost 41% less than a similar apartment in SF.
Those looking for quality education for their children will be pleased to know that Boston spends $22,944 per student, almost twice the national average. Additionally, there are on average only 14 pupils per teacher, leading to more individualized attention. Phillips Academy, the 3rd best private school in America according to Niche, is a 30 minute drive away in nearby Andover.
Washington, D.C.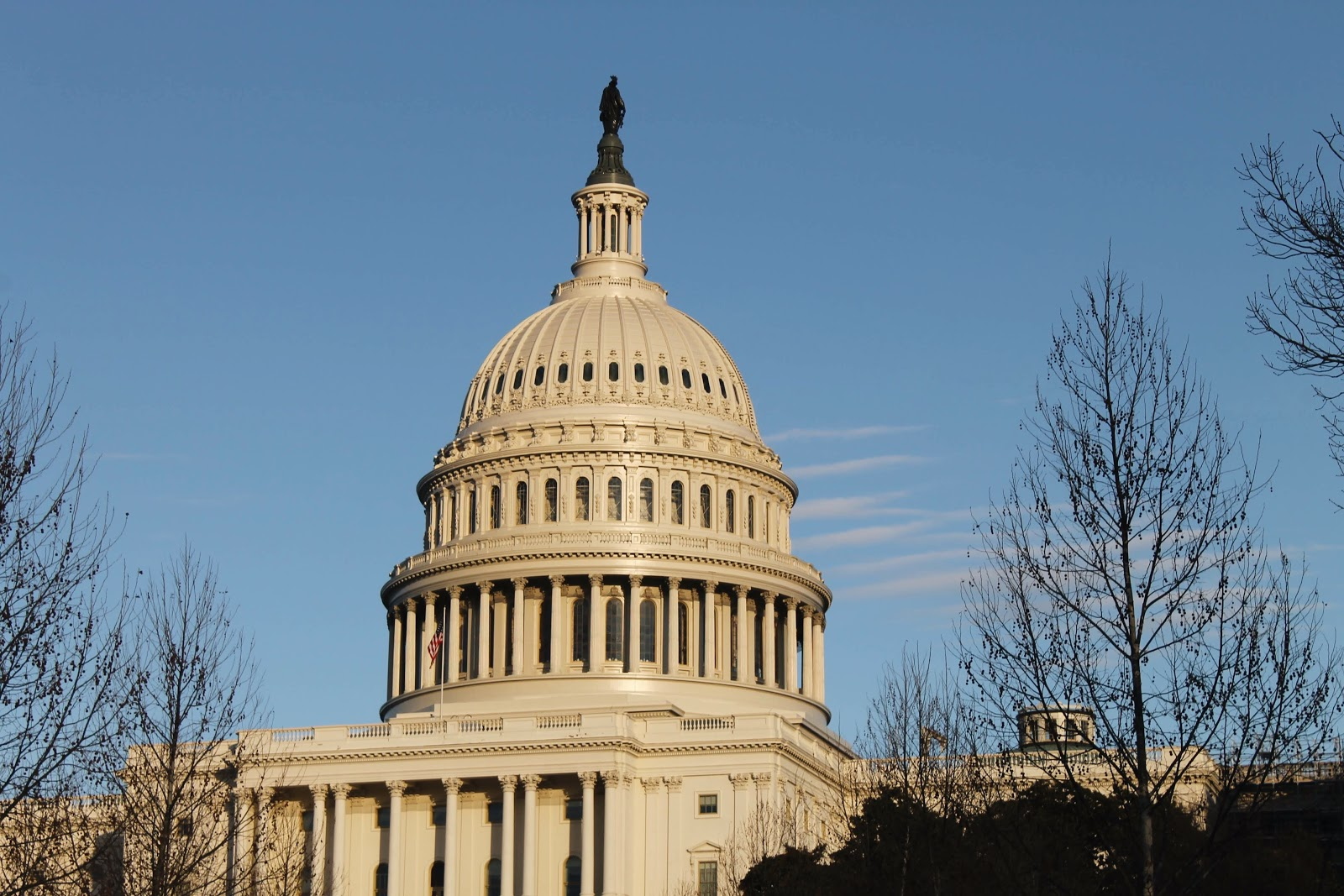 As the capital of the United States, Washington D.C. is most commonly associated with the federal political machinery, and for good reason. However, it's not all about politics; the capital ranked #4 on the Bloomberg Brain Concentration Index, with 6.4% of the population working in STEM occupations. Being close to the seat of the federal government has its benefits for those looking to provide technological solutions to problems faced by the public sector, with companies such as Lockheed Martin, which specializes in military equipment, maintaining a presence in the region. The artificial intelligence company, Afiniti, is headquartered in Washington D.C., along with offices of renowned technology companies such as Google, Microsoft, IBM, Palantir Technologies, and Bloomberg, to name a few.
Washington D.C. is one of the five U.S. cities reviewed by Michelin. Michelin stars are the oscars of the culinary world, and the city boasts 15 restaurants with a one-star rating on the Michelin scale, and 2 restaurants with a two-star rating. If you're not interested in the fine-dining experience and want to grab a quick bite, you can choose from about 2,750 different options for restaurants in the city. Soak up some history by visiting the capital's many monuments, including the Lincoln Memorial, which is the most visited monument in the country, attracting over six million visitors annually. Visit the Smithsonian Institution, which is "the world's largest museum, education, and research complex". The best part? Admission to all Smithsonian museums is completely free. Celebrate cultural diversity at Passport DC, where you will have the chance to interact with people belonging to a variety of nationalities. Check out DC's art scene at an overnight art festival. The possibilities are endless.
Annual temperatures in the city vary from 29°F to 88°F. The city of Washington receives 39.7 inches of precipitation yearly, with 114 'wet' days a year. The median home value for the city is 640,783 dollars, about 55.7% less than San Francisco. A rental agreement for a two bedroom apartment will cost you $2,787 per month, which is 38.2% less than a comparable set up in San Francisco. The capital shines in terms of its expenditure on education, shelling out $28,494 per student; this figure is more than twice the national average. The city also boasts a low pupil to teacher ratio, with just 13 pupils per teacher.
Ann Arbor, MI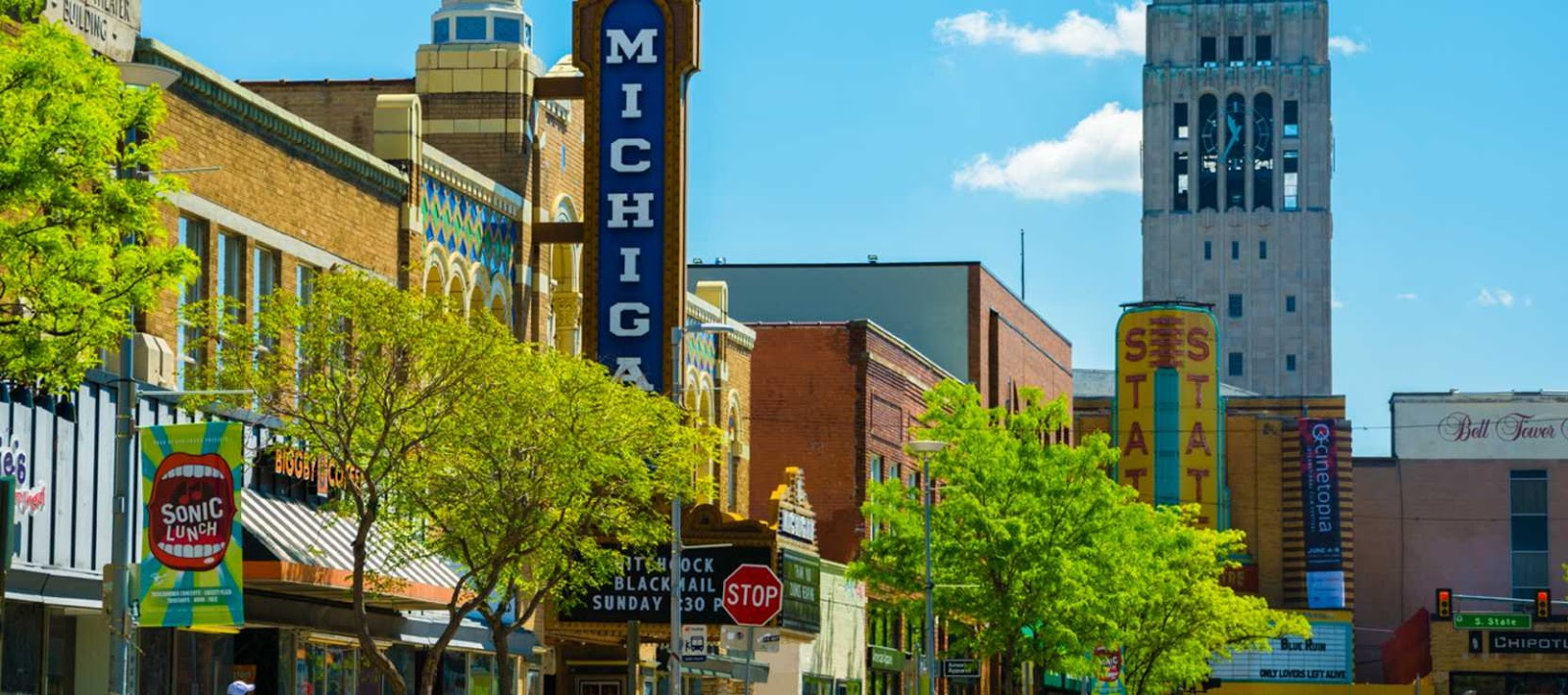 Ranked in the 25 happiest cities in America and known as one of the best college towns in the United States as a result of being home to the University of Michigan, Ann Arbor has much to offer. With 6.6% of its population working in STEM-related occupations, this small city is a burgeoning tech hub in its own right, ranked #3 by the Bloomberg Brain Concentration Index. Technology companies such as Google and Barracuda Networks maintain a presence, nurturing a vibrant tech community.
With all the liveliness of a college town, there's something for everyone in Ann Arbor. The city's flagship event, the Ann Arbor Art Fair, takes place every year in July, where people can admire original works of art, enjoy street performances, taste culinary treats, and build up a modest collection of their own. The city's generous tree cover has earned it the nickname 'Tree Town', which makes it a great place for outdoor activities. You can go hiking, take a walk through the trails, or go kayaking in the Huron River. The town also has a vibrant nightlife, with clubs and bars to suit all tastes. You can also choose from more than 450 restaurants in the area, if you're looking for a hearty meal.
Temperatures in the city can be quite extreme, with annual temperatures ranging between 17°F to 84°F. It rains throughout the year, with snowfall in the winter months. The median home price in Ann Arbor is $379,600 — 72.4% less than San Francisco. A two bedroom apartment in the city will run you a rent bill of about $1,558 per month, which is about 65% less than a similar apartment in San Francisco. In terms of education, schools in Ann Arbor spend $14,332 per student, which is greater than that in both San Francisco and the national average ($12,383).
Austin, TX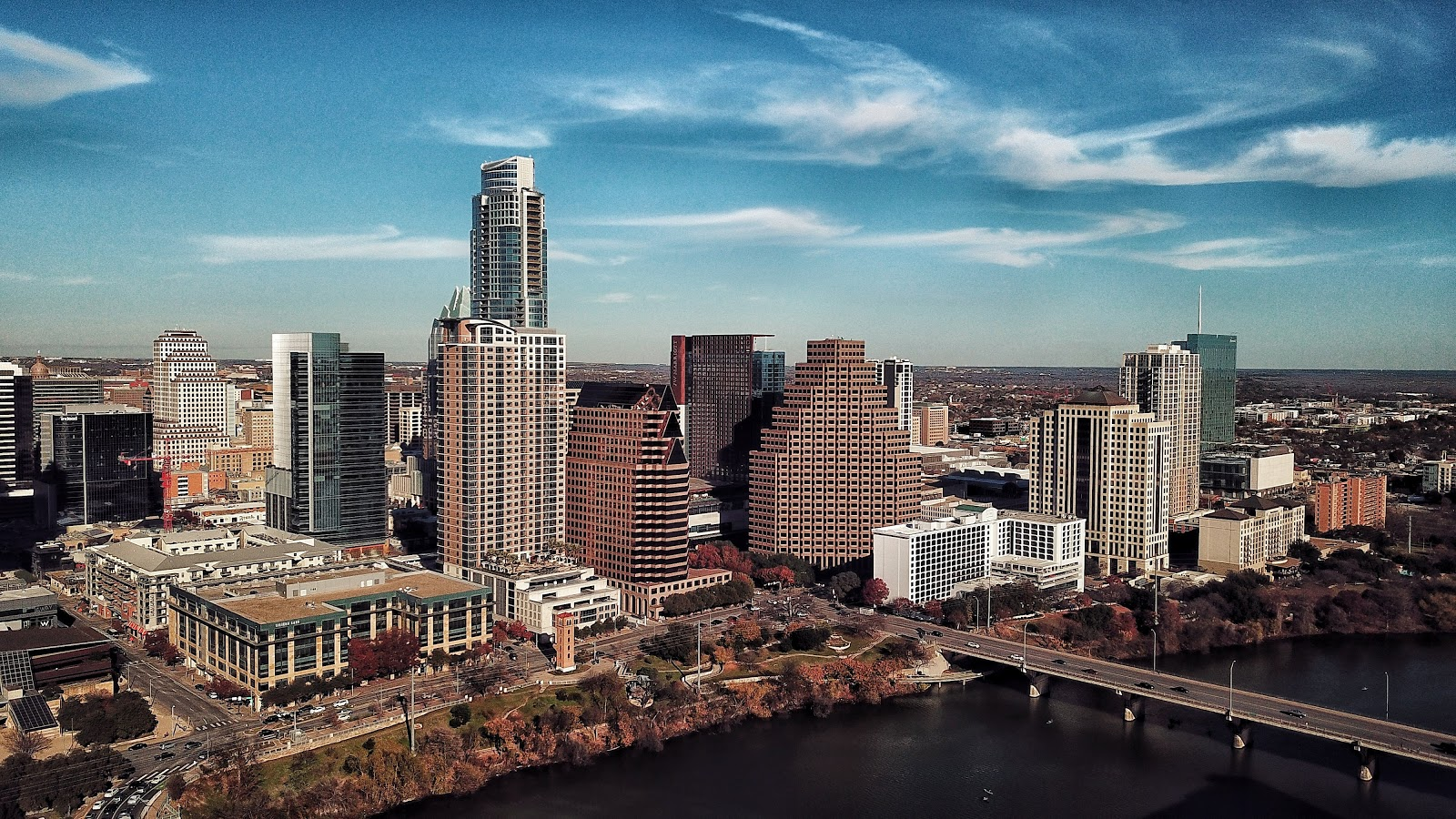 Although Austin didn't make the top ten in the Brain Concentration Index, we believe the city deserves a mention. The city's tech-hub has been dubbed 'Silicon Hills', with the likes of AMD, Facebook, Dell, eBay, IBM, Oracle, and VISA maintaining a physical presence in the city. Additionally, tech-giant Apple recently broke ground on its billion dollar campus in the state capital. A big factor that works in the city's favor is the lack of state mandated income taxes.
Known as the live-music capital of the world, you can experience the music scene by visiting the 250 or so live music venues. Events and festivals are happening every month of the year, with the vaunted South by South West (SXSW), the largest music festival of its kind, occurring in the middle of March. Visit Franklin BBQ, an establishment that won the prestigious James Beard award, for some brisket (fair warning: you might have to wait a couple of hours, owing to its popularity). If you're in the mood for something else, try any of the other 3000+ restaurants in the city.
Annual temperatures typically vary between 43°F and 97°F, meaning that summers in Austin can be sweltering. The median home value in Austin is $401,999: about 72% cheaper than in San Francisco. The monthly cost of a two bedroom rental is about $1,645, which is 63.5% less than what you would be paying in SF for a similar apartment. Schools in Austin spend about $12,118 per student, and the city has a pupil to teacher ratio of 14 pupils for every teacher.